Front Doors Petts Wood
There's little doubt that the front door is by far the most significant entrance point to any home. Whether you live in a mansion or a modern apartment, your front door will be the first thing guests see when visiting, and it's also probably the first thing you see when coming home from work or school.
That's why it only makes sense to ensure that your front door not only matches the aesthetic of your home but also reflects who you are as an individual. After all, what better way to impress potential visitors than by having a front door that reflects both your character and style?
At AP Windows, we offer many different kinds of front doors that allow you to express your personal tastes while simultaneously leaving an impression on those who enter your home. Read on to learn the importance of investing in a new front door for your home in Petts Wood.
The Benefits of Installing a New Front Door
Help Deterring Burglars
As well as increasing the security of your home, a new door can also be a great deterrent against any potential burglars. By installing a new door, you can make it harder for would-be burglars to break into your home.
A burglar will always go for the easiest way into a home and if your door is old and damaged, they are likely to try and break into your home through the front door. By installing a new door, you can make it harder for them to break in and make your home less appealing as a potential target.
Improve Durability
Installing a new front door is a great way to increase the durability of your home. By installing a new door, you can increase the lifespan of your home by several years. A new door will last a lot longer and be far less vulnerable to wear and tear than an old door.
Depending on the type of door you choose, you can expect your new door to last anywhere from 15 to 25 years. This means that you will not have to worry about getting your door repaired or replaced for several years—saving you money in the long run.
Contact us Today for Superior Front Doors in Petts Wood
AP Windows takes great pride in the excellent reputation we have built over the years. Petts Wood residents know they can count upon us to provide superior service every step of the way.
And we are here to help you through every step of the process when you hire our services. We invite you to contact us to see the difference we make. Call 0208 090 3500 to get started or complete our contact form.
Ask A Question
COMPOSITE DOOR BROCHURE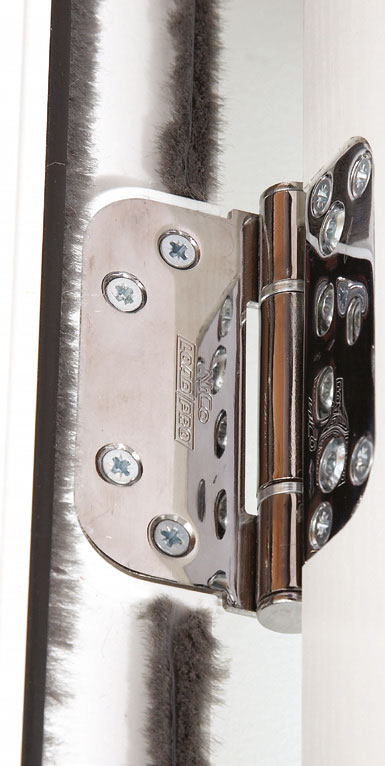 Technical Information
The depression moulded GRP skins, giving the authentic timber look, are then bonded to this subframe and its core filled with high density, 100% CFC-free
polyurethane foam.
The fully reinforced, triple sealed outer frame, the multi-point security locking system and the unique adjustable hinges make the Consort Magnum a real
heavyweight performer that retains an amazingly light, yet positive easy feel.
Triple glazed 6.8mm laminated, toughened glass
Standard 5 point locking system with hooks and roller cams
Security handle set
Anti-bump cylinder locks
Unique fully adjustable 3D hinges rebated into the 44mm door for a discreet
and perfect fit
Triple sealed – giving double the weather protection of a standard flush door
Impact-resistant thermoset GRP skin will not expand, contract or crack
Maintenance free – just wipe clean and never needs painting
Ask A Question