Front Doors Keston
Choosing the right front door company for your home can be a daunting task. There are so many factors to consider, from the quality of the work and the services offered to the cost and selection of doors. After all, you want to ensure that you're getting the best value for your money.
Not only that, but you also need to consider the installation process after you've picked out your new front door. Front door installation is a huge part of the overall buying process and should be done by a professional company.
At AP Windows, we understand the need for a front door that reflects your home's style. Plus, we're home to some of the most skilled carpenters and technicians in Keston. As such, you can rest assured that you're getting the highest standard of workmanship when you choose AP Windows for your new front door.
The Right Custom Front Door Company Can Transform Your Home
There are many exterior benefits to having a custom front door. First of all, you can choose the style, colour, and materials that work best for your home. This will allow you to create a totally new look for your façade, and it could be the perfect fit for your style!
Another great thing about custom doors is that they can fit any style of home. So if you have a specific style that you'd like to emulate, or if you just want to stand out from the rest, a custom front door from AP Windows is the perfect way to go.
But regardless of which type of front door you ultimately decide on, ordering it from AP Windows ensures that you get a series of benefits. For instance, due to the high quality in which our doors are crafted, you can trust that your new investment will protect your home from the elements.
What's more, all of our doors are made to the highest standard using superior components and materials. As such, our front doors feature lasting longevity and structural integrity.
Keston's Premier Choice for High-Quality Front Doors
At AP Windows, we take great pride in the reputation that we've gained over the years. Our clients in Keston know that they can count on us for superior service from start to finish. When you enlist our services, we're here for you every step of the way. We invite you to contact us and see for yourself the difference we make. To get started, call 0208 090 3500 or submit our contact form.
Ask A Question
COMPOSITE DOOR BROCHURE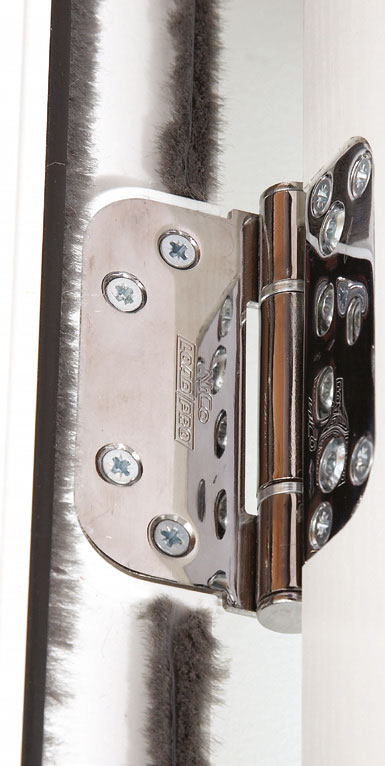 Technical Information
The depression moulded GRP skins, giving the authentic timber look, are then bonded to this subframe and its core filled with high density, 100% CFC-free
polyurethane foam.
The fully reinforced, triple sealed outer frame, the multi-point security locking system and the unique adjustable hinges make the Consort Magnum a real
heavyweight performer that retains an amazingly light, yet positive easy feel.
Triple glazed 6.8mm laminated, toughened glass
Standard 5 point locking system with hooks and roller cams
Security handle set
Anti-bump cylinder locks
Unique fully adjustable 3D hinges rebated into the 44mm door for a discreet
and perfect fit
Triple sealed – giving double the weather protection of a standard flush door
Impact-resistant thermoset GRP skin will not expand, contract or crack
Maintenance free – just wipe clean and never needs painting
Ask A Question