Front Doors Kent
Installing a new front door is a quick and easy way to give your home a fresh new look and increase its longevity. By installing a new door, you can increase the security of your home, provide better insulation, and increase the value of your property.
Our new doors are beautiful, they come in a variety of styles and materials, and they are built to last. They are a great investment for any home. At AP Windows, we pride ourselves on providing our Kent customers with the highest standard of service.
So contact us today if you're ready for a new front door. And in the meantime, feel free to keep reading to find out more about why our products and installations are excellent investments.
Should You Invest in a New Front Door?
Your front door is the first thing people see when they enter your home. But that also means it gets its fair share of use. When the time comes that you need to install a new front door, you need to know that you're making a sound investment that will last for years.
At AP Windows, we are Kent's trusted choice for high-quality front doors. Moreover, we know the importance and value of buying long-lasting, durable doors. When you buy from us, we want you to feel confident that you are getting the best door for your home.
And when you do, you get several benefits as an added bonus. For example:
Add Value to Your Property
Installing a new front door is a quick and easy way to add value to your property. If you are planning on selling your property in the future—or if you have a rental property, you can increase the value of it by replacing your old door with a new one.
Our New Doors Are Beautiful
At AP Windows, our new front doors come in an amazing array of different styles and materials, meaning that there is a door for everyone!
There are literally hundreds of different designs, colours, materials, and features to choose from. You can find a door to suit any taste and style, from traditional to ultra-modern and everything in between.
You can even get bespoke doors made in any materials and colour you like! With so many options, there is a door out there that will suit every taste, style and budget.
And if you need assistance finding the perfect front door, that's what we're here for. Our expert team is happy to help you find the best fit for your needs. So if you're ready to get started, call us on 0208 090 3500 or complete our contact form.
Ask A Question
COMPOSITE DOOR BROCHURE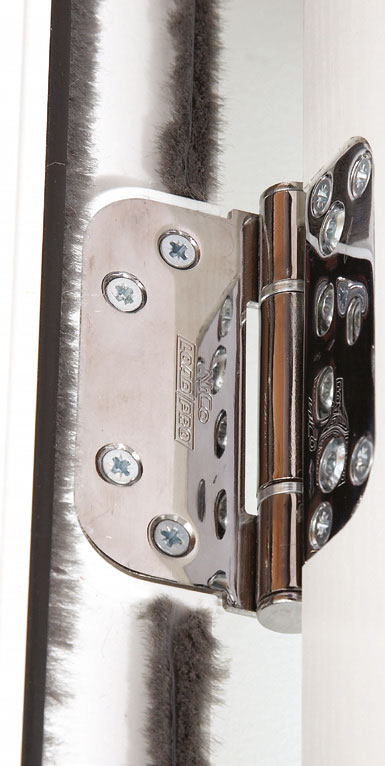 Technical Information
The depression moulded GRP skins, giving the authentic timber look, are then bonded to this subframe and its core filled with high density, 100% CFC-free
polyurethane foam.
The fully reinforced, triple sealed outer frame, the multi-point security locking system and the unique adjustable hinges make the Consort Magnum a real
heavyweight performer that retains an amazingly light, yet positive easy feel.
Triple glazed 6.8mm laminated, toughened glass
Standard 5 point locking system with hooks and roller cams
Security handle set
Anti-bump cylinder locks
Unique fully adjustable 3D hinges rebated into the 44mm door for a discreet
and perfect fit
Triple sealed – giving double the weather protection of a standard flush door
Impact-resistant thermoset GRP skin will not expand, contract or crack
Maintenance free – just wipe clean and never needs painting
Ask A Question