Front Doors Croydon
When you need a reliable, attractive front door for your Croydon home, expert installation and excellent service are just two of the many benefits that come with choosing AP Windows.
For example, our front doors are available in a variety of designs. Our doors give your home an unmatched, high-end look while also ensuring your home is protected from the elements.
Croydon has a reputation for being one of London's most affluent areas. When you choose an AP Windows front door, you'll be investing in a quality product that will make your family proud.
You can trust AP windows to provide you with a high-performance product at an unbeatable price point. So contact us today to get started on choosing your new front door.
Protect Your Home in Style
One of the things you want to consider when investing in a new door is how it will protect your home. A lot of doors on the market today offer security features like locks, deadbolts, and peepholes.
Whatever your needs are for ultimate protection, you can trust that we will help you choose one that's equipped with essential security features to meet your needs.
To learn more about the selection of our front doors, contact us at AP Windows and ask about our front today. A member of our knowledgeable and friendly staff will be happy to assist you.
High-Quality Hardware Accessories
We offer an unparalleled selection of hardware accessories. Whether you're looking for a door handle or lockset, we are sure to have the perfect accessory for your home. We also offer a wide range of doorknobs and handles that are both stylish and functional.
Make a Lasting First Impression
A first impression can go a long way. And at AP Windows, our front doors make the best first impressions. We offer a wide variety of front door styles and colours to choose from. From traditional to modern, we have something for every taste.
Expert Installation
One of the best things about choosing AP Windows as your front door provider is that we offer expert installation. Our team of technicians will make sure that your installation goes smoothly. Indeed, our installation process is designed to be fast and completely fuss-free for a stress-free experience.
Call Croydon's Leading Front Door Specialists Today
If you're ready to find the perfect front door solution for your Croydon residence, please don't hesitate to contact us today. Simply call 0208 090 3500 or submit our contact form to get started.
Ask A Question
COMPOSITE DOOR BROCHURE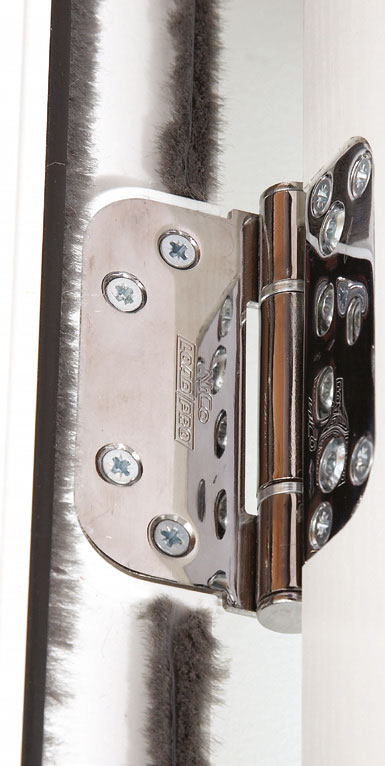 Technical Information
The depression moulded GRP skins, giving the authentic timber look, are then bonded to this subframe and its core filled with high density, 100% CFC-free
polyurethane foam.
The fully reinforced, triple sealed outer frame, the multi-point security locking system and the unique adjustable hinges make the Consort Magnum a real
heavyweight performer that retains an amazingly light, yet positive easy feel.
Triple glazed 6.8mm laminated, toughened glass
Standard 5 point locking system with hooks and roller cams
Security handle set
Anti-bump cylinder locks
Unique fully adjustable 3D hinges rebated into the 44mm door for a discreet
and perfect fit
Triple sealed – giving double the weather protection of a standard flush door
Impact-resistant thermoset GRP skin will not expand, contract or crack
Maintenance free – just wipe clean and never needs painting
Ask A Question