Front Doors Bickley
Installing a new front door is one of the easiest and quickest ways to give your home an instant makeover. A new front door can completely transform the look and feel of any house and is an affordable way to add value if you are planning to sell your property in the future.
Not only will it have a huge impact on the aesthetics of your home, but replacing your front door has several other benefits, too.
Front doors are usually one of the primary points of entry into any home, which means that they need to be secure. If you currently have an old or damaged front door, it can significantly compromise the security of your home.
Installing a new front door will not only increase security but also add value to your property, provide better insulation, and much more.
AP Windows is dedicated to providing our clients with the highest quality windows and doors in Bickley. We invite you to keep reading to learn the benefits of installing a new front door from us.
What Are Some Benefits to Installing a New Front Door from AP Windows?
Increase the Security of Your Home
A new front door is a great way to increase the security of your home. If your current door is damaged or starting to fall apart, it can significantly compromise the security of your home.
You can use a security audit to determine the current level of security of your home and identify any areas that need to be improved. If you have an old, damaged, or simply sub-par front door, then it's worth considering replacing it with a new one. A new door will not only increase the security of your home but will also add value to your property.
Provide Better Insulation
If your current front door is old and damaged, it will not be very efficient at keeping the heat inside in the winter and the cool air in the summer. A new door is a quick and easy way to improve the insulation of your home.
In fact, installing a new door can actually be one of the most cost-effective ways to improve the energy efficiency of your home. This will save you money on your energy bills and contribute to a more sustainable lifestyle.
Contact Us Today
If you're ready to discuss all of the potential options for your new front door from AP Windows, we encourage you to contact us right away. You can reach us on 0208 090 3500 or by submitting our contact form.
Ask A Question
COMPOSITE DOOR BROCHURE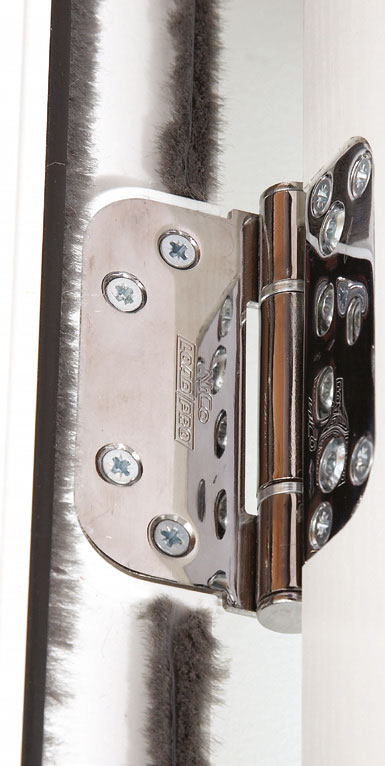 Technical Information
The depression moulded GRP skins, giving the authentic timber look, are then bonded to this subframe and its core filled with high density, 100% CFC-free
polyurethane foam.
The fully reinforced, triple sealed outer frame, the multi-point security locking system and the unique adjustable hinges make the Consort Magnum a real
heavyweight performer that retains an amazingly light, yet positive easy feel.
Triple glazed 6.8mm laminated, toughened glass
Standard 5 point locking system with hooks and roller cams
Security handle set
Anti-bump cylinder locks
Unique fully adjustable 3D hinges rebated into the 44mm door for a discreet
and perfect fit
Triple sealed – giving double the weather protection of a standard flush door
Impact-resistant thermoset GRP skin will not expand, contract or crack
Maintenance free – just wipe clean and never needs painting
Ask A Question