Composite Door Installation in Sidcup
AP Windows is a leading window and door expert in Sidcup. We provide expert installation services for new builds and renovations. Our selection of door designs ranges from bi-fold doors to composite doors.
Our composite doors, in particular, are designed and manufactured for style and performance. Available in multiple colours and designs, choose one that complements your home.
Benefits of a Composite Door
Weather Resistance

Our composite door is enhanced with a weather-resistant glazing system. This gives it moisture-wicking properties that prevent water-related damage. Additionally, the glass panels have been reinforced to prevent cracks caused by harsh weather conditions.

Sound and Heat Insulation

Covered in a thermoset GRP skin and filled with polyurethane foam, our composite door provides exceptional sound and heat insulation. This keeps heat in during the colder months while keeping it out during warmer months. Its noise-reducing properties keep at least 26 decibels from entering your home.

Durable and Secure

Improve your home's safety with our composite door. It is equipped with a five-point locking system and a security handle set. Its 3D hinges are fully adjustable for an airtight seal when closed. The toughened glass panels are scratch and crack resistant, preventing acts of vandalism.
Composite Door Installation by AP Windows
AP Windows is committed to providing homeowners with high-quality products and services. We have developed an installation process that is streamlined to cause as little disruption as possible to your home. Our team is highly accommodating of queries and requests.
Aside from installations, AP Windows offers repair and maintenance services. Although composite doors are durable and low maintenance, our team can still inspect yours for any damage. We can immediately address these to prevent them from affecting the structural integrity of the door.
Get in touch with us for more details. Call 0208 090 3500 or email ap.info@apwindows.co.uk and get a free quote for your home.
Ask A Question
COMPOSITE DOOR BROCHURE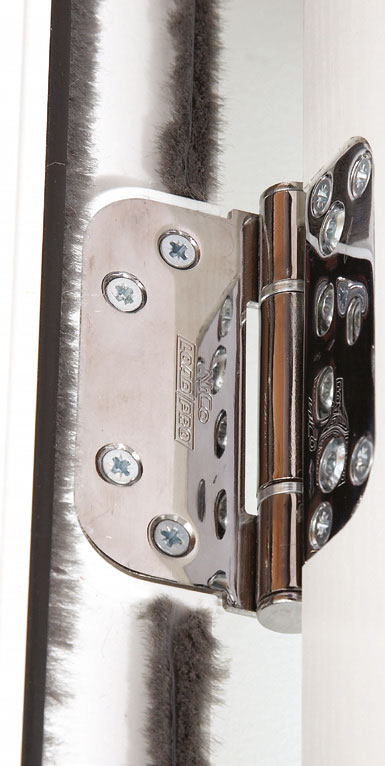 Technical Information
The depression moulded GRP skins, giving the authentic timber look, are then bonded to this subframe and its core filled with high density, 100% CFC-free
polyurethane foam.
The fully reinforced, triple sealed outer frame, the multi-point security locking system and the unique adjustable hinges make the Consort Magnum a real
heavyweight performer that retains an amazingly light, yet positive easy feel.
Triple glazed 6.8mm laminated, toughened glass
Standard 5 point locking system with hooks and roller cams
Security handle set
Anti-bump cylinder locks
Unique fully adjustable 3D hinges rebated into the 44mm door for a discreet
and perfect fit
Triple sealed – giving double the weather protection of a standard flush door
Impact-resistant thermoset GRP skin will not expand, contract or crack
Maintenance free – just wipe clean and never needs painting
Ask A Question