Composite Door Installation in Farnborough
The best thing about the high-quality composite doors we install on Farnborough properties is its deceiving nature. These doors may look like your typical single-material door, but these doors we provide are engineered to perfection. They are efficient, secure, durable and visually appealing—the perfect door to face the world and everything it can throw at you.
Exuding Visual Appeal
We always aim to produce doors that make people double-take. These doors are designed based on your aesthetic standards. We offer a whole catalogue of beautifully crafted doors with various styles, colours and decorative glass options. You can mix and match these options to find the door that perfect fits your visual preference.
Choose between a classy, glassless door, exemplifying privacy at the highest standards, or choose one that's either accented with decorative glass or one where the majority of the space used is the decorative glass. Let the light in and customise these doors, turning it into a glass house showcase or installing a classy Georgian/Cassette panelled-type door. Configure it out until you have your perfect composite door for your Farnborough home.
Built to Last
The reason these doors are engineered to perfection is from the name itself—composite. They're made with removing the weakness of single-material doors through combining multiple features into a single door. The end-result is that these composite doors are built to last. They can endure the wrath of the elements—strong winds, heavy rains or your typical ray of the sun. Nothing will wear this down for a long time because it's crafted with incredible thermal resistance and weatherproofing. These composite doors also offer effective insulation alongside its strength and sturdiness.
The composite doors we install are crafted in line with the highest industry standards. From the high-quality materials to the engineering techniques used, the end result becomes this laminated veneer lumber-reinforced door with a triple-sealed outer frame. Combine that with its visual appeal, its excellent thermal and sound insulation, multi-point security locking system and triple-glazed glass, and you've got the best-looking and most secure front or back door.
We always strive to deliver and install the best composite doors in Farnborough homes with our clients' safety and security in mind. Simply get in touch with us today or call us on 0208 090 3500 to learn more.
Strength and Security

Our composite doors offer enhanced security thanks to their impact resistant GRP skin, high density polyurethane foam core and high security handles. This ensures that you protect your home from intruders, keeping your family and property safe at all times.

Excellent Weatherproofing

With waterproof door leaves, weather resistant glazing systems and weather performance proven to BS6375-1, our composite doors will stay looking great, no matter the weather outside.

Superb Sound and Heat Insulation

Our doors feature high performance insulating cores, insulated glass units and weighted noise reduction of at least 26-29 decibels. These ensure that your home is insulated all year round and protected from external noise.
Get in Touch with AP Windows Today
Provide a safe, sturdy and stunning entrance to your home with composite doors from AP Windows. With their exceptional security features, remarkable durability and excellent thermal efficiency, our composite doors are sure to make a statement on your property.
For more information and enquiries about our composite doors in Orpington, contact us today.
Ask A Question
COMPOSITE DOOR BROCHURE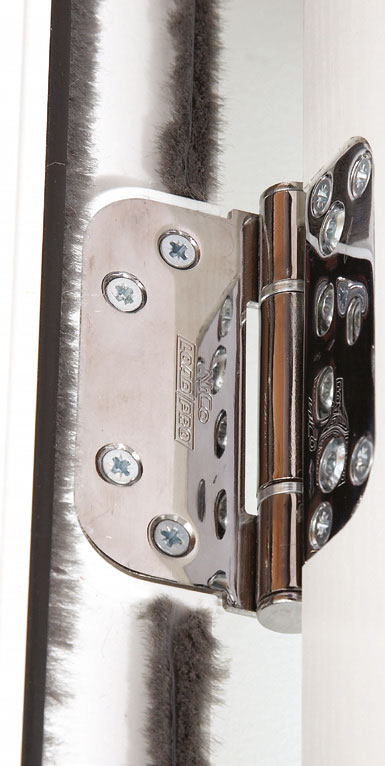 Technical Information
The depression moulded GRP skins, giving the authentic timber look, are then bonded to this subframe and its core filled with high density, 100% CFC-free
polyurethane foam.
The fully reinforced, triple sealed outer frame, the multi-point security locking system and the unique adjustable hinges make the Consort Magnum a real
heavyweight performer that retains an amazingly light, yet positive easy feel.
Triple glazed 6.8mm laminated, toughened glass
Standard 5 point locking system with hooks and roller cams
Security handle set
Anti-bump cylinder locks
Unique fully adjustable 3D hinges rebated into the 44mm door for a discreet
and perfect fit
Triple sealed – giving double the weather protection of a standard flush door
Impact-resistant thermoset GRP skin will not expand, contract or crack
Maintenance free – just wipe clean and never needs painting
Ask A Question