uPVC Windows in Bromley
Here at AP Windows, our uPVC windows are the most economical and high-performance windows on the market. Foam fillers and advanced thermal reinforcement materials combine heat resistance with structural strength.
Although the standard uPVC is white, a variety of coloured foils can be used to customize these windows. The highest end of the uPVC series is the aluminium composite uPVC window, whose shell structure is similar to our composite wood window. This allows for a wider range of exterior finishes and improves durability and colour stability.
So if you're ready to outfit your residence in Bromley with stunning new uPVC windows, we invite you to contact the experts at AP Windows today. In doing so, you can trust that you're getting superior craftsmanship and installation from specialists with years of experience.
BS 'Class A' specification profiles (highest attainable)
Achieves a U value of 1.4W/m²K when glazed with swiss spacer bar*
Casement horns available where a traditional or classical appearance is required
Ask A Question
What Are uPVC Windows?
UPVC windows are a type of popular vinyl and PVC window. UPVC is an acronym for Unplasticized polyvinyl chloride. It is a very common window frame material. Not only is this material durable, but it's also cheap and requires no maintenance. Therefore, this has become the standard material for window frames.
These types of windows have been available for some time now. They first became available as a single-pane window using a piece of glass. This provided bad performance, but it was still considered to be normal at that time. But then, dual-pane windows became popular. Their performance over a single pane makes them a better choice.
This started a trend that has been maintained for many years. Today, triple-glazed windows are starting to become more and more common around the world. But it's still a relatively new window option for the United States and Canada.
However, uPVC windows have existed in Europe for several years. This allows them to pass numerous tests. This led to innovative designs, like tilting and turning options. All these types of windows use UPVC in their frame material most of the time.
Get A Quote
Why Choose uPVC Windows?
For many years now, uPVC windows have been used. And as such, they have gained the trust of many homeowners. They continue to be utilised as replacements and new windows. Customers have many options to choose from, too.
This is due to the market being quite diversified, and many styles of windows are available with these vinyl frames. What's more, uPVC windows adopt a modern appeal that comes with a big sash and eye-catching frame.
uPVC Windows are also quite easy to find. And these customizable windows can be manipulated, such as double-hung, tilt/turn, and casement windows. This window type is also popular as an alternative window. They are maintenance-free and easy to install. In addition to being easy to install, they're also waterproof and trouble-free. Call us today.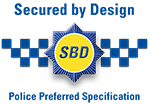 Technical Information
As technically advanced as it is beautiful, our double glazed sash windows add a softer, more rounded look to suit any home, whatever its size or vintage. With perfectly balanced curves and slender sightlines, they create a unique appearance that blends with the character of classical architecture but is equally at ease in the most contemporary of homes.
Our windows not only look superb, but also enhance a home's warmth, security and value. Requiring minimal maintenance, they also include Secured by Design (SBD) features, enabling a security specification far higher than old-fashioned timber windows.
Ask A Question