uPVC Victorian Doors in Bromley
Here at AP Windows, we specialise in a wide variety of services for our loyal clients in Bromley and beyond. Whether your home needs new windows or new doors, you can call on us for professional and knowledgeable service that ensures optimal results that you will absolutely adore.
One of our most popular requests is our uPVC doors. These stunning modern innovations provide superior style and protection. What's more, they are also affordable, and our installation team guarantees that your new doors will be installed with precision and care.
So if you've been thinking about investing in new doors, consider our uPVC variety and installation. Contact the pros at AP Windows today to discuss what we can do for you. In doing so, you can trust that you're getting superior craftsmanship and installation from specialists with years of experience.
Available in rosewood, cherrywood and all white
Also available in any colour in the RAL colour range
Available inward or outward opening
Low maintenance
Ask A Question
What Are uPVC Doors?
uPVC doors are a type of popular vinyl and PVC door. UPVC is an acronym for Unplasticized polyvinyl chloride. It is a very common door material. Not only is this material durable, but it's also cheap and requires no maintenance. Therefore, this has become the standard material for doors.
These types of doors offer many benefits to homeowners. Let's look at some of the advantages you can look forward to when you invest in uPVC doors from AP Windows.
For homeowners who wish to install a new door, it is the most popular material choice, mainly because of its low price. From excellent security to long service life, there are a lot of advantages to installing composite doors in your residence.
Highly Safe
These doors are very durable. And this makes them the safest choice for your home's new door. For extra safety, if there is some glass on the door, consider laminated glass. If it is hit, the glass will indeed shatter, but it stays securely in place.
The appearance of your home's new door must be the top priority. For composite doors, you will have a wide variety of colours and styles to choose from. UPVC doors also offer the same charm and appeal that traditional wooden doors provide.
Get A Quote
Low Maintenance
You are unlikely to find materials that require far less maintenance than uPVC doors. Just wipe it down occasionally to keep it clean. It's really that simple.
Long Life
The service life of composite doors is 35 years. This means you don't have to worry about replacing them any time soon. The only disadvantage of uPVC doors is that all of their benefits can cost more than traditional wooden doors.
So while it's true that uPVC doors can be more costly, you're getting superior protection and durability. And you're getting it from professionals who know doors and windows. Call AP Windows today to learn how we can enhance your home in Bromley with reliable uPVC doors.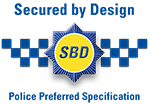 Technical Information
As technically advanced as it is beautiful, our double glazed sash windows add a softer, more rounded look to suit any home, whatever its size or vintage. With perfectly balanced curves and slender sightlines, they create a unique appearance that blends with the character of classical architecture but is equally at ease in the most contemporary of homes.
Our windows not only look superb, but also enhance a home's warmth, security and value. Requiring minimal maintenance, they also include Secured by Design (SBD) features, enabling a security specification far higher than old-fashioned timber windows.
Ask A Question