Sash Windows in Sidcup
AP Windows is Sidcup's trusted source for beautiful sash windows. When you entrust us to replace your home's windows, you can look forward to expert service and installation by experienced specialists who have extensive backgrounds in windows and doors.
Not only do we provide high-quality windows, but we also install them. And if you need replacement of just the moving parts, you can count on our specialists to install the components you need while saving you money in the process.
BS 'Class A' specification profiles (highest attainable)
Achieves a U value of 1.4W/m²K when glazed with swiss spacer bar*
Casement horns available where a traditional or classical appearance is required
Ask A Question
What Are Window Sashes?
The window sash is the part of the window that moves any time the window is opened or closed. When you have new sashes installed in your existing window frame, you can effectively replace only the moving parts window without replacing the entire window frame.
And in doing so, you can easily upgrade to windows that offer more energy efficiency. What's more, installing new window sashes instead of entire windows can also help you save money while minimising interference.
Why Get New Sashes?
By replacing only your window sashes, you can upgrade and enjoy the many benefits that double glazing provides. Even better, you can do so without replacing the entire window. What's more, this will help you reduce your costs. When we install your new window sash, we first remove the old ones. Then, we carefully hang the new window sash in place.
When most of our clients request new sashes, the sashes we use on their window frames are already designated as double-glazed windows. But there are instances when a single-glazed window is necessary to use. We do, however, offer many finishing options to ensure that your new window sashes meet your needs.
Furthermore, while the installation process is taking place, we take great care to ensure that your windows are sealed to help your home maintain its warmth. This also further improves your home's energy efficiency, as well as enhances sound insulation. And lastly, new ironworks are installed on your windows for optimal performance and appeal.
Get A Quote
Why Call AP Windows for Your Sash Windows in Sidcup?
Our extensive experience in installing all-new sashes on existing frames and casement windows ensures that you are investing in quality workmanship and attention to detail. Whenever there is a replacement of a window's moving parts, great care is required to ensure optimal fit and function. As such, you can trust that we will thoroughly examine all components while providing precision performance in all that we do.
At AP Windows, we go above and beyond to make sure your new windows fit perfectly and that they complement your home's original style. So if you're ready for new window sashes for your Sidcup property, we would love to hear from you. Contact us today on 0208 090 3500.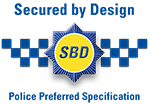 Technical Information
As technically advanced as it is beautiful, our double glazed sash windows add a softer, more rounded look to suit any home, whatever its size or vintage. With perfectly balanced curves and slender sightlines, they create a unique appearance that blends with the character of classical architecture but is equally at ease in the most contemporary of homes.
Our windows not only look superb, but also enhance a home's warmth, security and value. Requiring minimal maintenance, they also include Secured by Design (SBD) features, enabling a security specification far higher than old-fashioned timber windows.
Ask A Question