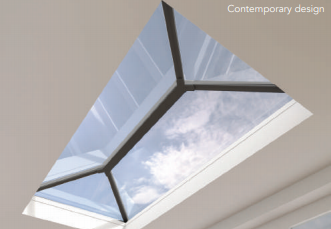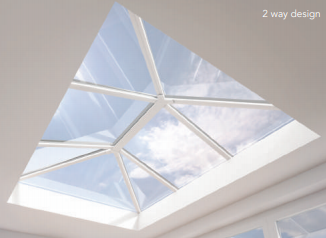 Roof Lanterns Medway
Many rooms in homes seem to lack sufficient light. Are you experiencing this in your Medway home? You have probably tried to add lamps or other lighting sources, but you're just not getting the results you'd hoped for.
Fortunately, you're not out of options. Thanks to the efficiency and effectiveness of roof lanterns, you have an excellent solution to get the natural light you want. Here at AP Windows, we are your source in Medway for professional roof lanterns and their installation.
A beautiful roof lantern can be installed to enhance your space and provide abundant lighting. Read on to learn more about this natural light source option and the benefits it brings. Moreover, we offer a roof lantern selection that ensures you will find the perfect addition to complement your Medway residence.
What Are Roof Lanterns?
When it comes to home lighting, there are many options to choose from. You can go for a traditional light bulb, or you could opt for an eco-friendly light. If you live in a region with varied weather conditions, you might be drawn to solar-powered lights.
But at AP Windows, we offer a better innovation in the world of home lighting: the roof lantern. With so many benefits and features, it's no wonder that this is quickly becoming one of the hottest trends in residential lighting. So, how does it work?
Most homeowners are familiar with skylights. These additions feature flat glass panels that allow sunlight into the space below. Roof lanterns are similar in principle, but they have unique features that set them apart from their counterparts.
Roof lanterns are made up of multiple glass panels. And rather than lying flat like skylights, these glass panels are angled. This results in directed light rather than passive light, ensuring that you get more natural light in your space.
What's more, roof lanterns are infinitely more attractive than standard skylights, giving your home a beautiful centrepiece that adds both character and charm. Moreover, your room will have more height clearance, making your space more open and inviting.
AP Windows: Medway's Choice for Custom Roof Lanterns
At AP Windows, we understand the value and importance of offering our clients different options. That's why our roof lanterns come in different variations. Our goal is to make sure you get exactly what you want.
Andy and his expert team are happy to work with you to help you find the style and configuration most suitable for your home. Once you've decided what you want, we will arrange a time that is convenient for you to install your new roof lanterns. Are you ready to get started?
Schedule a Consultation Today
We have proudly served the Medway area and beyond for more than 20 years, and we are excited to work with you. So if you're ready to discuss our roof lanterns or any of our other professional services, please get in touch with us by calling 0208 090 3500 or filling out our contact form.
Download Roof Lanterns Brochure