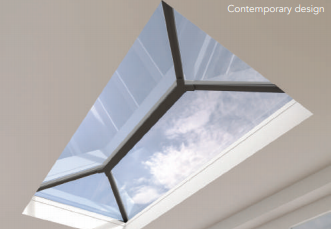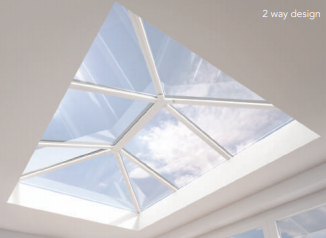 Roof Lanterns in Beckenham
AP Windows is Beckenham's premier choice for roof lanterns. Our installation service ensures optimum performance from trusted installers. When you choose us for roof lanterns, you can look forward to exceptional quality and service.
If you are ready to transform your space with roof lanterns, please contact us for a consultation. We are happy to discuss the most suitable options for your residence to ensure that you get the best use from your new roof lanterns.
What Are Roof Lanterns?
Think of roof lanterns as being similar to skylights. The principle is the same; to provide your space with more natural light. But where roof lanterns improve upon traditional skylights is in their design. Roof lanterns feature multiple glass panels that work to direct outside light from every angle.
This intentional design provides more natural light than ever, enabling you to brighten spaces in your home that are normally dark. What's more, roof lanterns present an appearance of character and appeal, adding a unique centrepiece to your space.
In addition, roof lanterns make your ceiling higher, thereby giving your room a more spacious look and feel. If you want to provide a space with maximum natural lighting, roof lanterns offer the most for your money.
And since AP Windows provides professional installation service, you can look forward to lasting performance from high-quality roof lanterns.
Why Choose AP Windows?
At AP Windows, we strive for optimal customer satisfaction. We are dedicated to ensuring that every client is pleased with our results, whether it's for roof lanterns or one of our other services. As such, we encourage you to contact us with your home's needs, and we will be happy to assist you.
For more than 20 years, we have proudly served Beckenham and the surrounding areas. And in that time, we have worked hard to ensure that we deliver accurate, efficient, and knowledgeable service to every client.
Furthermore, we strive to provide excellent products and services at prices that are reasonable and affordable. So if you've been dreaming of adding roof lanterns to your space, but you don't want to spend a small fortune, call the pros at AP Windows today.
Every installation service that we offer is backed by a 10-year guarantee. We are independently insured, so you can trust that we stand by our work.
Ready to Schedule a Consultation?
If you would like to discuss your options, please contact AP Windows today. We are happy to go over the most suitable roof lanterns for your Beckenham residence. We work closely with you to ensure that you get exactly what you want, so let us assist you in your new addition.
To speak with us directly, feel free to contact us on 0208 090 3500. You may also fill out our contact form, and we will get in touch with you shortly.
Download Roof Lanterns Brochure