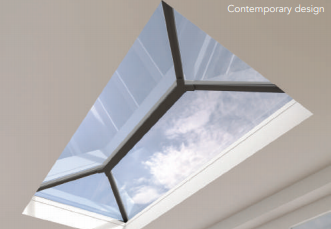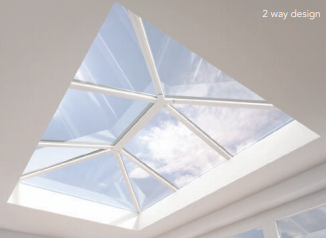 Roof Lanterns Bexley
Do certain rooms in your home seem dark and gloomy? You may have tried many lighting options, but nothing worked out like you had hoped. You would love to let in more natural light, so what are your options? Now's the time to think about roof lanterns.
If you're not familiar with roof lanterns, they are an ideal solution for homeowners who want to let in light and add character to their space. At AP Windows, we are dedicated to providing Bexley with superior home additions that make a difference.
You'll find more information on roof lanterns and the services we offer below. Please don't hesitate to contact us with any questions or to schedule a consultation.
What Are Roof Lanterns?
Roof lanterns can be described as windows on your ceiling. They have the same function as skylights in that they bring light into spaces, but roof lanterns boast a unique design that many people feel is superior to skylights.
Whereas skylights feature a singular flat glass panel, roof lanterns have several glass panels that serve to catch and direct light from multiple angles. And in doing so, roof lanterns flood your space with light in ways that skylights can't.
When you choose AP Windows for your roof lanterns, you have many different options to consider, including design, style, colour, and the number of glass panels. If you're not sure which roof lantern option best suits your residence, that's OK.
For more than 20 years, we have provided Bexley and the surrounding areas with doors, windows, and roof lanterns. And as such, you can trust our specialists to help you choose the most suitable addition to your home.
Whereas other companies just offer the roof lantern and leave the installation up to you, we do it all. After you've decided what you want, our experienced installers will schedule a time to complete the installation at your Bexley home. And at AP Windows, our installations are backed by a 10-year guarantee.
Why Choose Roof Lanterns?
Roof lanterns provide a number of benefits. They let optimal natural lighting into your space, thereby reducing eye strain and giving your home a brighter, more cheerful atmosphere. What's more, roof lanterns make your room feel more spacious, as they add height to your ceiling.
When you have roof lanterns installed, you have an attractive and unique centrepiece that adds instant kerb appeal to your residence. We're excited to show you the difference our roof lanterns can make in your Bexley home, so please contact us today on 0208 090 3500 or complete our contact form to get started.
Download Roof Lanterns Brochure