Home improvements come in many flavours; from new windows and doors to extensions, a fresh coat of paint on the walls or maybe landscaping the garden.
All these additions increase the quality of life for you and your family, as well as adding value to your home.
In recent years developments in technology have made bi-folding doors a very popular choice in Bromley. As well as letting the light in, they create a link to your outside spaces that is unparalleled.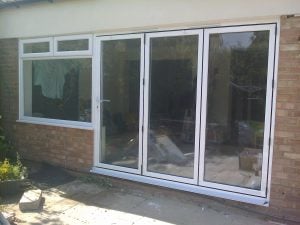 However not all bifold doors are created equal! The last thing we want to do is invest money in our homes in products that barely last five years. Our bifold doors are different.
We fit only the very best quality products across our range, including our aluminium bifolding doors. When it comes to improving your home in Bromley, Kent it's always worth trusting a company who has been around for over 20 years with many hundreds of happy customers in Bromley and the surrounding areas.